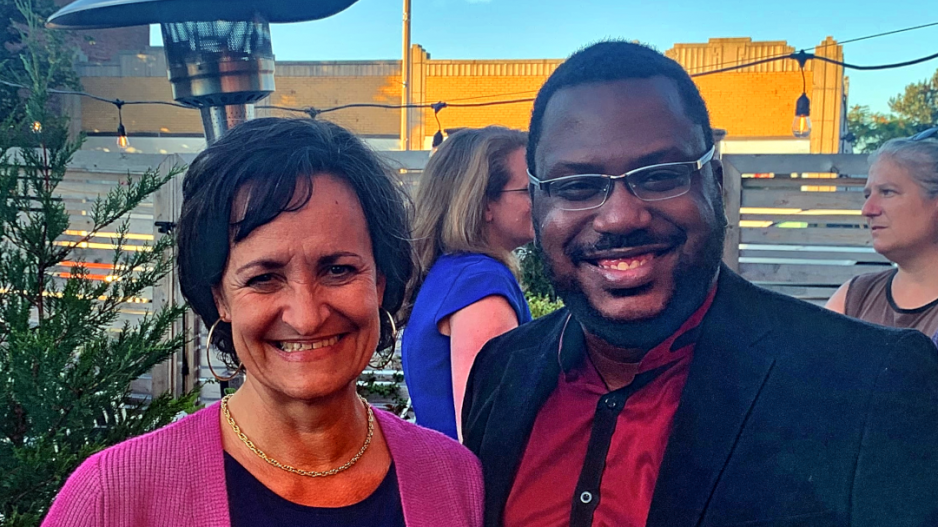 Andre Green Supports Katjana
Andre Green, Ward 4, Chair of School Committee, calls Katjana "the progressive leader I trust to guide Somerville through the hard decisions to come."
"Equity has become every politician's favorite buzzword in the last couple of years; with everyone jumping to call themselves a champion and a leader. But what I have learned is that what we need is a listener; someone who won't impose solutions on communities but work with the communities to make real progress on *their* priorities. In both her professional and political careers, Katjana has shown she knows how to listen deeply, learn humbly, and only then act boldly. She is the progressive leader I trust to guide Somerville through the hard decisions to come."-Andre Green, Ward 4, Chair of School Committee.
​Ballantyne, whose extensive career in public and private service has focused on issues like improving public safety, affordable housing, and combating climate change said, "I am so grateful to receive Andre's endorsement. My campaign is about living up to the high standard he has set to engage with all the members of our community and ensure everyone's inclusion in moving Somerville forward."
Ballantyne, who was twice elected as president of the Somerville City Council, has been endorsed by the Mass Women's Political Caucus PAC, the progressive group Vote Mama, Somerville Fire Fighters Local 76, and the Professional Fire Fighters of Massachusetts. In addition, she has received the endorsement of her colleagues Councilor-at-Large and City Council Vice President Mary Jo Rossetti, Ward 5 Councilor Mark Niedergang, former President of the Board of Aldermen Rebekah Gewirtz, State Representative Christine Barber, and Ward 2 School Committee member Ilana Krepchin.